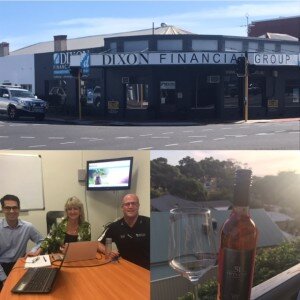 QuickBooks ensures their bookkeepers are certified in QuickBooks accounting software and have the experience to manage accounts. A dedicated bookkeeper ensures continuity, as they will learn the details of the company and the business owner's reporting needs. At the end of each month, your bookkeeper will send you PDF copies of key financial reports, which include your balance sheet and profit and loss (P&L) statement.
You may know what it's like to try and correct accounting discrepancies. Subscribing to QuickBooks Live would be a good way to avoid that nightmare. QuickBooks Live takes on the tasks that are more advanced than these core capabilities. Once you've created an account, you're assigned a primary bookkeeper based on your company's composition and needs. This individual will be your main contact, though other bookkeepers on his or her team will be doing work for you, too. These Certified QuickBooks ProAdvisors (some of whom are CPAs) have experience working with small businesses, and they've received extensive training in accounting, finance, and bookkeeping.
Essentially, the roles of a traditional bookkeeper are split between your own staff and your QuickBooks bookkeeper. This hybrid model costs much less than hiring an in-house bookkeeper, but it's not quite as hands-off. Small business owners appreciate that QuickBooks offers very affordable rates for smaller firms.
On-time Support
If you're looking for a personalized service that goes beyond bookkeeping and takes into account business growth and forward-looking decision making—you might be better off going somewhere else. May not always work with the same bookkeeper – QuickBooks says you'll "get matched with an online bookkeeper who understands your business". While we assume their goal is to keep you with the same person every time, according to real users it seems they pass you around like a hot potato.
It costs $500 for the first month of service with QuickBooks Live, which is dedicated to setup and bookkeeping. Depending on your company's typical monthly expenses over three consecutive months, the continued live service is offered in three different pricing tiers after the initial month. Businesses can contract QuickBooks Live Bookkeeping, a full bookkeeping service, properly categorize expenses, contract to maintain their books, and perform reporting. Through the subscription, a dedicated bookkeeper is made available to the small business to work on the account virtually. To get started and get your books in order, there is a cleaning fee. Read comprehensive QuickBooks Live Bookkeeping to determine if this well-known managed service is appropriate for your company.
However, freelancers, solopreneurs, and small business owners can often outsource bookkeeping for under $500/month. Response from the accounting and bookkeeping community has been varied. Industry analyst and consultant Matt Paff reminded everyone that he's been predicting vendors would offer bookkeeping services since at least mid-2018.
With so many key financial services missing, this hardly lives up to the "full-service bookkeeping" they advertise on the site.
QuickBooks Online offers Full Service Payroll for an additional cost.
Choosing a bookkeeping service like LessAccounting means you'll be connected to bookkeepers who understand the nature of freelancing and owning a small business.
QuickBooks Live is an add-on to the QuickBooks platform, so it's not a complete accounting solution on its own.
With that said, QuickBooks Live is not quite the same as having an in-house bookkeeping team.
After that, your monthly investment is based on your average monthly business expenses. You also have to have a subscription to QuickBooks Online Plus, billed separately ($70 per month). During the month-one cleanup, your bookkeeper goes through your books line-by-line – but only from the date of your last business tax return.
The Complete Guide To Getting A Free Square Card Reader For Your Business
Just fill in the data in the relevant fields and apply the appropriate features and it's done. Top-rated online bookkeeping service for businesses using QuickBooks Online is QuickBooks Live. For small to midsize businesses (SMBs) without an in-house bookkeeper, it's a fantastic choice. QuickBooks Live can help you save time and money while also providing you with peace of mind.
Pricing scales with the volume of your monthly expenses, so smaller companies can get one-on-one help for as little as $200 per month. Dancing Numbers is SaaS-based software that is easy to integrate with any QuickBooks account. With the help of this software, you can import, export, as well as erase lists and transactions from the Company files. Also, you can simplify and automate the process using Dancing Numbers which will help in saving time and increasing efficiency and productivity.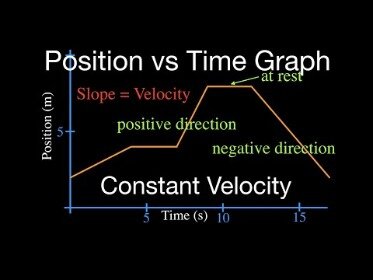 Through the categorization, reconciliation, and books close process, your Live Bookkeeper ensures your books are accurate. Your bookkeeper can't, however, prepare or file your taxes for you as part of your Live Bookkeeping service—even if they're a credentialed CPA. But with 12 months of accurate books, your finances are accurate and ready to file taxes at year end. Have a bookkeeper categorize expenses, reconcile accounts, and close your books with guaranteed accuracy, so you know where your business stands. It's also, unfortunately, one of the things that you absolutely need to get right. Even if you are a solopreneur, freelancer, or small business owner, you may need to look into how much a bookkeeper costs and if you are ready to outsource bookkeeping to a professional.
Pros and Cons of QuickBooks Live
It's a great option for small to mid-sized businesses that don't have in-house bookkeeping staff. You are partnered with a dedicated bookkeeping team you can communicate with regularly, they do all your bookkeeping for you, and you are presented with tax-ready financial statements. Our bookkeepers average 10 years of experience working with small businesses across a wide array of industries.2 They're certified QuickBooks ProAdvisors, and many are CPAs. Your bookkeeper categorizes transactions and reconciles accounts for you, freeing up time to focus on your business. Collective helps you with multiple facets of your business, including registering and LLC formation.
Monthly reports are prepared to give you an accurate snapshot of your firm's financial picture.
Let us know how well the content on this page solved your problem today.
At the end of each month, your bookkeeper will send you PDF copies of key financial reports, which include your balance sheet and profit and loss (P&L) statement.
You will have the chance to inquire about financial reports and request help with basic bookkeeping tasks during these meetings.
One of the main benefits of QB Live is that it gives you accurate, up-to-date financial information, enabling you to make important business decisions with confidence. Monthly reports are prepared to give you an accurate snapshot of your firm's financial picture. Many QB Live users report that these monthly reports enable them to make better financial decisions. QuickBooks Live is primarily designed for small businesses that would like to outsource bookkeeping to a trusted third-party. It also typically costs less than hiring an independent bookkeeper.
QuickBooks Checking
A QuickBooks live bookkeeper is a dedicated bookkeeper provided to your business through the QuickBooks Live subscription. They categorize expenses, reconcile accounts and close your books for you as needed. Here's a look at some of the most common bookkeeping services available to freelancers, solopreneurs, and small business owners. Each of these bookkeeping services offers varying packages based on your business size and service needs. We've included their lowest starting price as listed on their website.
Customers who are not currently attached to an accounting professional will see the offer for Full-Service Bookkeeping and for Assisted Bookkeeping (see example below). A subscription to QuickBooks Live does not include Credit Purchase Definition, Importance, and Pros & Cons a subscription to QuickBooks Online, which is necessary to use QuickBooks Live. QuickBooks Online costs anywhere from $12.50 to $150 per month, depending on the features you need and whether or not you pre-pay.
Your bookkeepers tell you before they close out a month so you can enter any transactions that might be missing. You meet with your bookkeepers via one-way video chat (they can't see you) and by sharing your screen. Once your contact learns enough about your business, he or she will set up QuickBooks Online Plus to meet your needs and explain how the process works.
Honest, Objective, Lab-Tested Reviews
In other words, QuickBooks can be an alternative to a bookkeeping team, but it's unlikely to replace the need to contract with an accounting firm each year. It connects your business with a real, live bookkeeper, who will work one-on-one with your company. You will be assigned a single bookkeeper who will always be the one to work on your records, allowing you to collaborate in real-time and build a relationship. This one-on-one structure allows the QuickBooks bookkeeper to learn the ins and outs of your business.